Resolutions usually give me mixed feelings.
I have made some that I think I should make. I've made some I want to do. But I am really excited about this years resolutions.
1. Take the trip of a lifetime!
We have been VERY blessed to be able to travel both in and out of the states. But we also know that this young marriage allows for more freedom, less responsiblity, and more capability that it will in the future and we want to revel in our time together as a young married couple. The planning has been fun in itself! Not many people can sit and research beautiful parts of the world for the "best" place to go. Australia? Alaska? Spain? Thailand? Morroco? We'll see!!!!!!!!!
2. Read the classics.
I have always been a reader but like most people, if it was not assigned in school, I passed on the classics. There are MANY of them so I have no number in mind but I want to read what inspires me. I prepared for this resolution by researching some books and in the midsts, I ran across the leatherbound collection of books from Barnes & Noble. Not only are the beautiful but many of them have multiple books in them.
I got The Chronicles of Narnia (I still don't know how I never read them but I'm halfway through already)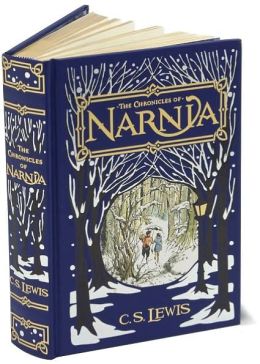 Wicked
Jane Austen - 7 novels (Sense and Sensibility, Emma, Northanger Abbey,
Alice and Wonderland.
3. Journal Daily
I got a 5 year journal that only requires one line a day and each day has room for 5 years. I thought I would be cool to see what I was doing on the same day 5 years earlier. Plus, its pretty so that inspires me :)
Not anything too drastic but all three resolutions will be memorable and certainly a great adventure!